Chair/Founder: Kerry O'Brien
Kerry founded The Friends of Wallisch Homestead in 2013. He is a retired business executive and an avid local historian. Kerry is currently a member of the Township of West Milford Historic Preservation Commission and the West Milford Township Museum Heritage Committee.
---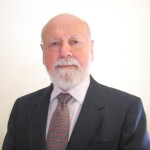 Vice Chair, Director of Construction: Ronald Perez
Ron is a retired Project Engineer with extensive experience in Site Development and Construction Management. He has been a West Milford resident since 1970. He also was a neighbor and friend of Louis Wallisch. Ron joined the Friends of Wallisch to restore and preserve the Wallisch Homestead for our community. He is one of our most active members .
---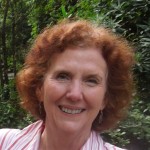 Treasurer: Sue Lynch
Sue is an Administrator for Passaic County Board of Social Services where she has worked for over 37 years. In addition to her work with The Friends of Wallisch Homestead, her community service efforts include being a Member of Passaic County Juvenile Conference Committee, and Member and Deacon at Echo Lake Baptist Church. Sue holds a BS in Criminology from William Patterson University.
---
Secretary: Sandy Hefferon
Sandy has been a teacher at Marshal Hill School in West Milford for the past 20 years. Her community service efforts include being a Member of Passaic County Juvenile Conference Committee, was a past founding member of the West Milford Creative Playground (a community nonprofit) and was a Girl Scout Brownie Leader.
---
Board Member: Dee Wexler
---
Board Member: David Watson-Hallowell
Dave is a Trainer, Project leader, Facilitator and Motivational Speaker. He has guided 500+ organizations and over 100 community based projects to success from a wide range of customers from both the private and public sectors. In 2007, he founded a grass roots community based nonprofit, Sustainable West Milford, that demonstrates the community development principles he has developed.
---
Board Member: Mark Lynch
Mark is a lifetime resident of West Milford, and local business owner of M Lynch Landscaping for over 40 years. Mark has extensive experience with local volunteer organizations, having served on: PAL Board; Fields Committee; Parks and Recreation; Echo Lake Baptist Church Trustee and currently Echo Lake Baptist Church Leadership Board; Volunteer of the Year 2007; West Milford Recreation Girls Soccer and Girls Travelling Soccer Coach.