FOWH Board Members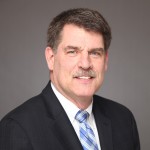 President: John Hefferon
John is Project Manager on complex redevelopment projects for SL Green Realty Corp. in New York City.  His recently completed project in the heart of  Times Square included the historic restoration of the facades at 1552-1560 Broadway. The project won the Lucy Moses Award from The New York Landmarks Conservancy for excellence in historic restoration.  John is also a founding trustee of the West Milford Creative Playground as well as an Assistant Scout Master for Pack 9 West Brook School.
---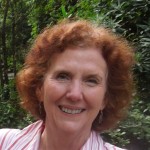 Vice President: Sue Lynch
Sue is an Administrator for Passaic County Board of Social Services where she has worked for over 37 years. In addition to her work with The Friends of Wallisch Homestead, her community service efforts include being a Member of Passaic County Juvenile Conference Committee, and Member and Deacon at Echo Lake Baptist Church. Sue holds a BS in Criminology from William Patterson University.
---
Treasurer: Dave Ofshinsky
Dave is a Vietnam-era Army Veteran and graduate of William Paterson University with a B.A. in Accounting. He has close to 30 years experience as a senior finance/administrative executive at large non-profit health and human service organizations. In addition to his activities with the Friends of Wallisch Homestead, his community service efforts include being a founding board member of a battered women's shelter, and served on its board for over 20 years, and currently is a Commissioner on the West Milford MUA, serving as its Treasurer, and also serves on the West Milford Economic Development Commission.
---
Secretary: Sandy Hefferon
---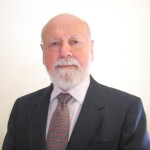 Board Member, Director of Construction: Ronald Perez
Ron is a retired Project Engineer with extensive experience in Site Development and Construction Management. He has been a West Milford resident since 1970. He also was a neighbor and friend of Louis Wallisch. Ron joined the Friends of Wallisch to restore and preserve the Wallisch Homestead for our community. He is one of our most active members .
---
Board Member, Director of Cultural Activities and Consulting Building Preservationist: Jeff Weinman
Jeff is the President of Weinman Restoration LLC, a company specializing in the restoration of historic buildings since 1997. Jeff is also a preservation consultant and specification writer for historic projects and has worked in that capacity or Architects, Engineers and for many churches and historic building owners. Jeff has been awarded the Lucy Moses Award from the New York Landmarks Conservancy on three occasions. He also was awarded the National Victorian Society Sacred Space Restoration Award in 2001. He is currently on the West Milford Historic Commission. Jeff is an avid player and preservationist of American roots music. His stride piano, ragtime and blues guitar picking has contributed to events at the Wallisch Farm.
---

Board Member/Founder: Kerry O'Brien
Kerry founded The Friends of Wallisch in 2013. He is currently a board member of the Township of West Milford Historic Preservation Commission and the Township Museum Heritage Committee.
---
Board Member, Webmaster, Digital Content Manager: Jason Pierce
Jason is the owner of Pierce Photography LLC of Hewitt, NJ. With his experience developing and managing his own website he has volunteered to develop and maintain a new website for The Wallisch Homestead. He is also helping to maintain the social media content as well photographing FOWH events.
---
Board Member: Celeste Hampton
Celeste Hampton, an educator by profession and a lifelong conservationist and volunteer, graduated with a BA in English from Marymount Manhattan. She has volunteered for  the West Milford Open Space Advisory Committee, The Beautification and Recycling Committee,  and  has been a volunteer leader for Passaic County 4-H for nearly a decade, connecting students to Rutgers University by teaching her passion:  the science behind animal and plant agriculture.  Her students built The West Milford Seed Bank at the West Milford Township library and partnered with the PA-NJ Chapter of the American Chestnut Foundation to plant rare American Chestnut Trees to the Wallisch property.  In her spare time she has an organic farm with small heritage breed animals.
---
Board Member: David Watson-Hallowell
---
Board Member: Julia Held
---
Board Member: Ralph Vanriper