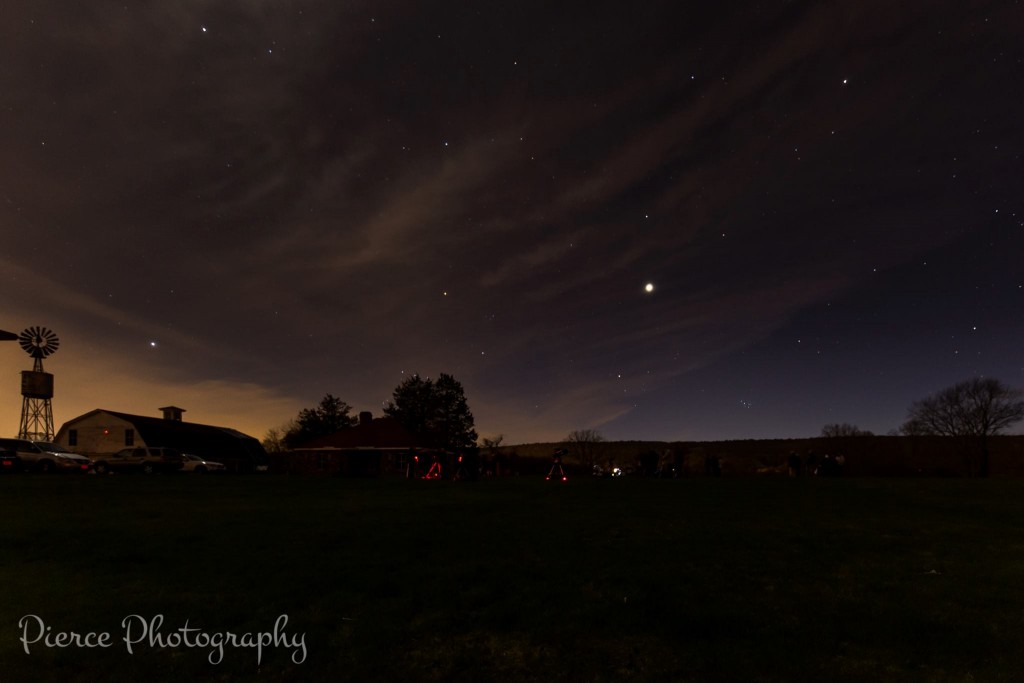 Last year we had to cancel FOUR times due to inclement weather, so please watch for announcements in case of inclement weather. North Jersey Astronomical Group (NJAG) is partnering Friends of Wallisch Homestead again for the fifth season, on Saturday, May 4th. Gazing will begin at approximately 8:30 PM and will end at approximately 10:30 PM. NJAG and Morris Museum Astronomical Society members will bring their telescopes for the general public to gaze. If you have been to this event before, you know that Wallisch Homestead has some of the best viewing around due to the almost zero light pollution and the unobstructed viewing across the valley to Bearfort Mountain.
Mars will be the first thing to come into view as twilight deepens. After the sky gets completely dark, the Beehive Cluster M44 in Cancer, Galaxies M81 and M82 in Ursa Major (Big Dipper) will be visible. Other deep sky objects will include Galaxies M65 and 66 in Leo, the great globular cluster M13 in Hercules and Clusters M3 and M92.
This is a free event, but as always we encourage donations to fund future projects at the homestead. We also encourage you to become a member! Please join us and bring the kids!