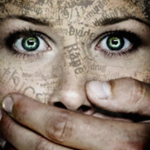 Wallisch Homestead is pleased to announce a Self-Defense Seminar for women.  This seminar will do what most other self-defense seminars will not – show you how not to be a victim in the first place.  Do you know the single most crucial deterrent against an attack?  It's confidence – that's right – confidence.  No fancy martial arts moves (although we will have some of those as well) or weapons training.  Leave the pepper spray at home!  This two-hour seminar will address the key traits attackers assess before selecting a victim.  Knowing what attackers look for in a victim is vital in helping women avoid confrontations before they occur.  Very valuable for any young woman you might know leaving for college in the fall.
There will be light physical contact as basic self-defense strikes are explained and performed on focus pads with a trained instructor.  The instructor holds a second-degree black belt in karate and has been teaching women's self-defense for many years.
This seminar will be held on the Wallisch Homestead grounds at 65 Lincoln Avenue, West Milford, NJ.  Date:  Saturday, August 25th, 2018.  Time:  2-4 PM, rain or shine.  Cost:  $20 per person.  These funds will benefit future restorations at Wallisch.  Wear comfortable clothing and bring your notebooks!
Questions?  Please e-mail instructor at:  uechiwoman@verizon.net